Best Tips for Growing Your Small Business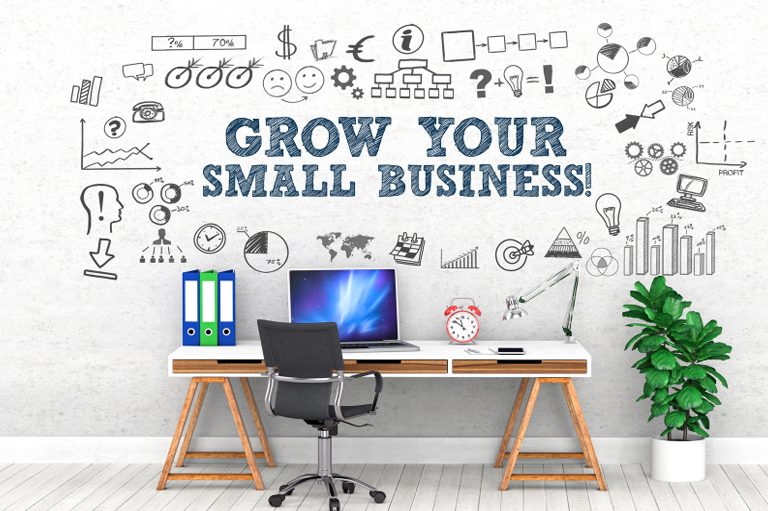 Start growing your customer base straight away by following these 10 easy-to-follow tips on marketing, research and networking.
1. Memorise a short business mini-pitch
Memorise a 10-15 second mini-pitch for your business that confidently and concisely explains who you are and what you provide. This is absolutely invaluable for networking at events or meeting potential customers for the first time. Remember to make it as interesting as possible and don't give everything away – answering questions enables you to build rapport.

2. Use Internet and email
Regardless of whether you're a dog groomer or a wedding planner, you need broadband Internet access and an email address for customers to contact you. Check your email regularly and make sure you respond to messages promptly.

3. Hand out business cards at every opportunity
As a business owner, you're never off-duty – take any opportunity to hand out business cards when you meet new people, regardless of whether it's after work hours. As long as you don't bombard people with a long-winded marketing spiel at the same time, handing out business cards is a great way to promote your business for almost no cost.

4. Keep on top of industry trends
It might seem like a no-brainer, but once you're in business you shouldn't stop learning about your industry and developing your products and services to meet current demand. If a new product or technological innovation is going to be a game changer for your industry, make sure you know about it before the competition. Being nimble enough to pounce on any new industry developments could future-proof your business.
5. Consider a website
Even if you don't do business online, you might be surprised to find out how many people search for you before picking up the telephone or walking through your door. An effective website doesn't need to win any art awards, but it should explain to customers what your offer, your point-of-difference and provide your contact details.
6. Clever marketing
The days of taking out an ad in the local paper and waiting for the customers to roll in are long gone. Use at least one form of social media, such as Facebook, to boost your profile. Run a Facebook competition where the winner is the person who attracts the most new people to your page, and offer a product or free use of your services as a prize. If your target market isn't online, offer a competition in your store or through flyers, or offer small prizes for people who refer new customers. Ask any competition entrants to sign up for future offers or newsletters so you have a basis for future marketing efforts.

7. Get professional with your communication
Is your general telephone demeanour professional enough? How about your emails and voice-mail messages? Always take a friendly but professional approach to any form of customer interaction including written emails, invoices and notices. If you haven't already, create an email signature with your full name, business name and contact details. This looks more professional and means customers have your contact details from the first message. If you have a pre-recorded voicemail, be as clear and professional as possible – even if this means following a script.
8. Do market research
Even if your intuition tells you that you're onto a winner, conduct some basic market research to make sure your product or services are going to sell. If you are selling wooden toys, you will most likely need to know how many families are in your area with children aged between one and ten years of age.
Conducting market research sounds expensive but you might find some of it already exists. Census data or existing publically available market research could give you some insight without having to spend a cent. Alternatively, you could distribute a basic questionnaire to potential customers to gauge market response.

9. Join business associations and organisations
Look for the groups your prospective customers belong to, and put most of your time and energy into them. Join your industry's leading trade association, or your local chamber of commerce or BNI (Business Networking International). These groups give you an outlet to enhance your image, build your reputation and meet potential customers. As a member, you will also be able to keep up-to-date with industry trends and developments and cut your costs through association discounts.
10. Improve your public relations
Think about how you could publically promote your business by getting behind a community event or being more visible in other ways. You could offer to be a guest speaker as part of a business course, or provide guidance to people wanting to learn about your industry – it all builds profile and integrity. If you are a sporting goods retailer, offering some cricket bats to a local children's team or attending games builds credibility, which is positive for your business.