Testimonials of Laurent's Business Sales Success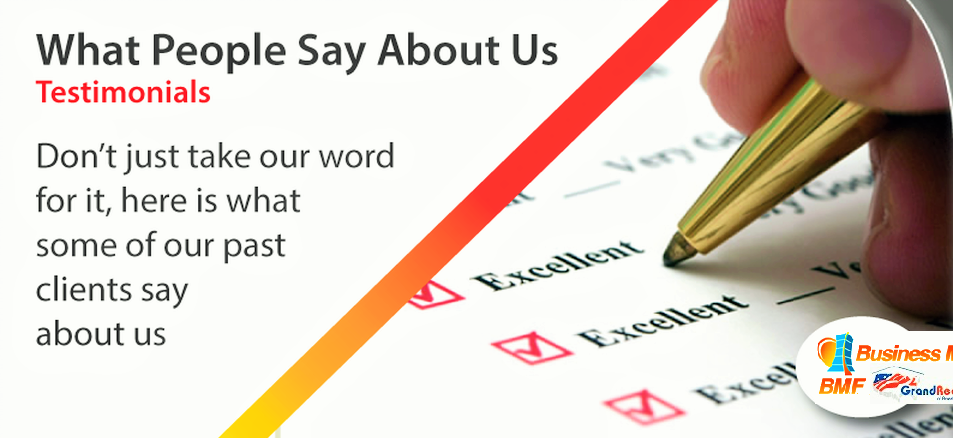 Testimonials of Laurent's Business Sales Success
"We had the pleasure of employing Laurent Isorez, Grand Realty of America Business Brokerage, to sell our business, an import, wholesale, distribution operation covering USA with Sales Reps and wholesale clients.
From our initial contact with Laurent he displayed superior vitality, enthusiasm and total belief in the operation and saleability of our business. Follow up and commitment to maintaining contact was exceptional.
Laurent at all times showed a thorough and professional knowledge of all facets of the sales process, discipline and honesty that would be involved in effecting a satisfactory outcome for us.
During the sale process and the negotiations involved, Laurent again showed his extraordinary skills in guiding the process to a successful and satisfying conclusion for both buyer and seller.
Without hesitation we strongly recommend Laurent Isorez to be involved, for any person contemplating the buying or selling of a business".
Yours truly
Rob and Jane Young
————————————————————————————————————————–
"I would just like to say thank you for selling my business for me recently. I had owned the business for the past 22 years so it was a bit of a struggle to let go but the way you handled the whole selling experience made it a real easy process to go through.
I was particularly impressed with the discreet manner in which it was handled. That had been of utmost concern to me that it wasn't leaked to the market place. Not one competitor knew of the sale.
The other area was the manner in which you screened prospective clients and not having to worry about time wasters; these were all eliminated with your very thorough service.
But mostly I was impressed with you Laurent; having been a business owner yourself you had such a good insight into the whole process and how to make it as easy as possible. Your attention to making every aspect as transparent as possible so any prospective purchaser knew what they were getting into. And to get a sale so quickly was an added bonus.
I wouldn't hesitate to recommend you to sell a business and in fact have already given out your name to several people looking to sell their business too".
Yours thankfully
 Frank Berger
————————————————————————————————————————–
"Laurent Isorez of Grand Realty of America Business Brokerage was recommended to us by our accountant when we were considering selling our business.
We made contact with Laurent and even though we weren't quite ready to sell, he visited and gave us a market appraisal and good advice on what we needed to do to make sure we were ready when the time came. He kept in contact regularly and when we were ready to sell, he worked with us on the Information Memorandum and took our business to the market.
We found Laurent very thorough and he kept us informed every step of the way. When it came to meeting prospective buyers, he was present and quietly facilitated the discussions.
We were delighted to end up in a multi offer situation and Laurent assisted us every step of the way to make sure we got the best deal for us.
From our experience we can heartedly recommend him if you have a successful business to sell.
Feel free to contact us if you wish to".
Kind regards,
Roberto Fernandez & Maria Milanes.
————————————————————————————————————————–
My name is Marie-Christine ZENOU, I had a business in Coral Gables for many years. When I decided to sell this business.
I called Laurent Isorez, the following day he came to meet me and also the business. Everything went very fast, few weeks I remember, then the restaurant was sold.
He is very professional, he understand fast, he goes directly to the goal, no wasting times. Today, if have to buy or sold a business, of course I will call him.
I deeply recommend Laurent  for these reasons also because he is a very nice man and honest, witch is rare today.
Best regards,
Marie Christine ZENOU
————————————————————————————————————————–
"I came across Laurent Isorez Business Brokers while I was searching for a new business opportunity. Right off the bat it was very easy to get a hold of Laurent and set up an appointment. Laurent took the time to get to know me and identified what type of business would best suit me. He was always quick to answer any questions I had. Everything was professionally done from start to finish and I'm now the proud new owner "! I'd definitely recommend Grand Realty America Business Brokers et Laurent to anyone looking to buy or sell a business. Thanks for the great service Laurent!"
Let's talk about your goals! Contact Laurent today for a free, no-pressure consultation.
(754) 777 2548 or (786) 663 4840
————————————————————————————————————————–